Reserve Engineer (On-site) - Lexington, Kentucky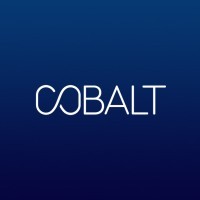 Cobalt Robotics
Lexington, KY, USA
Posted on Friday, March 24, 2023
About Cobalt Robotics:
At Cobalt Robotics, our indoor robots work together with remote human operators to keep our customers safe. We patrol 24x7 to help prevent break-ins, detect massive leaks and give our customers visibility over their space, their assets, and their data.
Cobalt's team is comprised of renowned technologists and security professionals, and backed by world-class investors such as Sequoia, Bloomberg Beta, and Coatue. In 2019, Cobalt was recognized as one of the Best Places to Work by the Silicon Valley Business Journal and the San Francisco Business Times.
We're looking for people who want to make an impact with us and help build a company that is known for its excellence in engineering, passion for progress, and dedication to customers.
___________________________________________________________________________
About The role: The Reserve Engineer (RE) is someone who is knowledgeable with computer hardware and provides our clients with top-notch customer service. The RE serves as Cobalt's "boots on the ground" and are part of our rapid-response field-operations team in the event a hardware-failure happens at a client site. Occasionally, REs assist with field projects and new robot deployments. The RE an essential role-player in keeping our robots operating and our clients happy. Please note, this is not a remote position.