Mechanical Systems Engineer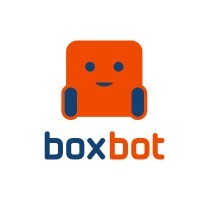 Boxbot
Software Engineering
Alameda, CA, USA
Posted on Thursday, April 6, 2023
About Boxbot
Boxbot wants to revolutionize the parcel industry with our proprietary material handling systems. Our product builds upon rapid advancements in the material handling automation industry from the last two decades. Our unique approach will change the way e-commerce packages are delivered to doorsteps. This is the rare chance to get in on the ground floor of a robotics company that is poised to transform a massive and exciting industry in the short term.
We're a close-knit team that is well funded and are quickly expanding in order to bring our product to market. Every new team member will have a foundational role with significant creative ownership within their focus area. We are seeking teammates who take pride in their work and who get excited about building and iterating on new systems with significant responsibility.
As a Mechanical Systems Engineer at Boxbot, you will innovate product designs, oversee testing and QA, manage partner relationships, and handle procurement. Additionally, you will develop documentation, training materials, and quality management systems for efficient system maintenance and implementation.
Responsibilities
Manage partners and procurement processes
Develop process, training, and documentation for installation, calibration, maintenance, and end of life.
Lead testing, QA, integration, and installation of the system into customer deployments.
Design high-level product implementation architecture customized to customer needs using SolidWORKS and AutoCAD software
Develop and implement a quality management system
Establish strategic relationships with system integrators and partners.
Assist in creating engineering timelines and roadmaps.
Requirements
Bachelor's degree in Mechanical Engineering; advanced degree preferred.
3+ years of experience in mechanical systems engineering, with a focus on integrating actuators, sensors, and control systems.
Strong knowledge of mechanical system design principles and experience with 3D modeling software such as SolidWorks and AutoCAD.
Experience in the industrial automation industry, particularly in the design, testing, and deployment of robotics.
Demonstrated ability to collaborate across functional teams, including software, electrical, and controls engineering, to ensure successful integration and optimization of mechanical systems.
We are headquartered in Alameda, CA with an easy commute via Bart, Ferry, Amtrak and free parking. We take the well being of our teammates seriously, with benefits including medical, dental, vision, life and more! We also allow for flexible work schedules and remote options when possible.
If you love new projects, building awesome products and getting stuff done, then we want to talk to you! Simply submit your information below.