Director of Sales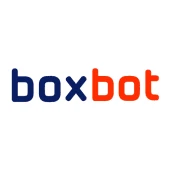 Boxbot
Sales & Business Development
Alameda, CA, USA
Posted on Saturday, September 2, 2023
About Boxbot
Boxbot transforms conveyors into intelligent, three-dimensional package handling systems. The platform can store, sort, and sequence size-agnostic, high throughput payloads while requiring a minimal physical footprint. Boxbot is driving down the cost of last mile delivery with unique applications built for various shipping centers. This is the rare chance to get in on the ground floor of a robotics company that is poised to transform a massive and exciting industry.
We're a close-knit team that is well funded and are quickly expanding in order to bring our product to market. Every new team member will have a foundational role with significant creative ownership within their focus area. We are seeking teammates who take pride in their work and who get excited about building and iterating on new systems with significant responsibility.
The Director of Sales drives company-wide sales efforts, particularly in parcel logistics, while collaborating with Business Development to amplify our technological edge. A seasoned professional with deep industry expertise and leadership in automation sales is sought.
Responsibilities
Lead all sales endeavors company-wide, with a specialized focus on strategies to drive new business in the parcel logistics and material handling sector.
Partner with the Director of Business Development, to ensure alignment between sales initiatives and the company's technological advancements.
Leverage deep industry expertise to interpret market dynamics, and adjust sales strategies based on competitor and industry trends.
Build the foundation of the sales department from scratch, defining roles, hiring key personnel over time, and fostering a culture of excellence.
Cultivate and maintain relationships with key industry stakeholders, positioning our robotic solutions as the go-to choice in the market.
Represent the company in industry events, networking with professionals, showcasing our innovative solutions to keep the brand at the forefront of the market.
Requirements
10+ years of sales experience in material handling automation for parcel logistics
Proven track record in sales leadership and achieving sales targets
Ability to communicate effectively in a fast paced environment
Ability to interpret market dynamics and adjust sales strategies accordingly
Passion for innovation and staying updated with the latest industry trends
Remote or In Person (Alameda, CA)
Travel: As needed to HQ, Customer Meetings, and Industry Events. Expected 25-50%
Reports to the CEO
We are headquartered in Alameda, CA with an easy commute via Bart, Ferry, Amtrak and free parking. We take the well being of our teammates seriously, with benefits including medical, dental, vision, life and more! We also allow for flexible work schedules and remote options when possible.
If you love new projects, building awesome products and getting stuff done, then we want to talk to you! Simply submit your information below.