Electrical Engineer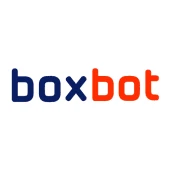 Boxbot
Other Engineering
Alameda, CA, USA
Posted on Saturday, September 2, 2023
About Boxbot
Boxbot transforms conveyors into intelligent, three-dimensional package handling systems. The platform can store, sort, and sequence size-agnostic, high throughput payloads while requiring a minimal physical footprint. Boxbot is driving down the cost of last mile delivery with unique applications built for various shipping centers. This is the rare chance to get in on the ground floor of a robotics company that is poised to transform a massive and exciting industry.
We're a close-knit team that is well funded and are quickly expanding in order to bring our product to market. Every new team member will have a foundational role with significant creative ownership within their focus area. We are seeking teammates who take pride in their work and who get excited about building and iterating on new systems with significant responsibility.
As an Electrical Engineer at Boxbot, you will be instrumental in the design, development, and validation of electrical systems for our advanced material handling automation technology. You will work closely with a cross-disciplinary team to integrate your electrical designs into our state-of-the-art facilities.
Responsibilities
Design, simulate, and test electrical systems for material handling and automation, using the latest industry tools and standards.
Contribute to the development of custom PCBs, interfacing with both hardware and software elements of our products.
Collaborate with software and mechanical engineers to ensure a seamless integration of all system components.
Participate in system level troubleshooting, optimizing for performance and robustness.
Assist in the preparation and maintenance of comprehensive documentation, including schematics, validation tests, and reports.
Ensure all designs comply with applicable industry safety standards and regulations.
Work with suppliers and manufacturers to ensure quality and timeliness of electrical components.
Requirements
BS in Electrical Engineering, or related field. MS or higher degree preferred.
2 - 5 years of experience in designing, testing, and implementing electrical systems, preferably in automation or robotic systems.
Solid understanding of digital and analog circuit design, embedded systems, and power electronics.
Experience with schematic capture and PCB layout tools, such as Altium Designer and KiCad.
Familiarity with microcontroller programming, ideally with experience in a real-time operating system environment.
Proficient in debugging and problem-solving complex electrical systems.
Excellent communication skills and the ability to work collaboratively in a cross-disciplinary team.
Bonus: Experience with material handling systems, warehouse automation, or similar.
Bonus: Comfortable working in a fast-paced, start-up environment with an entrepreneurial spirit.
We are headquartered in Alameda, CA with an easy commute via Bart, Ferry, Amtrak and free parking. We take the well being of our teammates seriously, with benefits including medical, dental, vision, life and more! We also allow for flexible work schedules and remote options when possible.
If you love new projects, building awesome products and getting stuff done, then we want to talk to you! Simply submit your information below.