Video Editor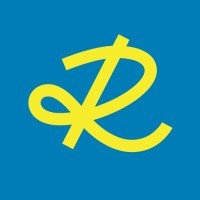 River
Bengaluru, Karnataka, India
Posted on Saturday, November 11, 2023
About River
River is an electric vehicle startup building multi-utility scooters. The company builds products ground up with a strong focus on design and engineering. Currently, the company is in the expansion stage with vehicle deliveries starting in October 2023. River is backed by marquee international investors - Dubai based Al-Futtaim Group, Lowcarbon Capital, Toyota Ventures, Israel based Maniv mobility and US based Trucks VC. These are mobility focused funds backed by some of the big names in the automotive industry. River is founded by experienced automotive professionals and is a fast growing company with a team of 300+ people.
Website : https://www.rideriver.com/
Location : Whitefield Bangalore(On-site)
Role: Video Editor
Department: Media
Responsibilities:
Edit videos combining raw footage and audio, photo stills, graphics, etc.
Collaborate on crafting the narrative of short and long-form stories.
Create rough and final cuts in line with platform specifications.
Ability to select and use music to match the tone and style of the script.
Edit footage for all social media platforms and audiences.
Basic motion graphics and simple animation experience is an asset.
Must have excellent communication skills and the ability to work in cooperation with art directors or other outside production/post-production resources.
Requirements and Qualifications:
A bachelor's degree or equivalent experience.
Experience in video production.
Ability and curiosity around communicating information in visual ways.
A love of storytelling, an informed visual aesthetic in keeping with design trends, and a deep interest in the technical execution of all things video.
Advanced skill in Adobe Premiere or Final Cut Pro and experience with the broader Creative Suite. Elevated After Effects skills are a must.
Familiarity with LUTs and color correction in Lumetri or DaVinci Resolve.
Camera know-how and field shooting/producing is an asset.
Familiarity with field audio production (boom and lavalier microphones) an asset