Electromechanical Actuation Engineer - Contract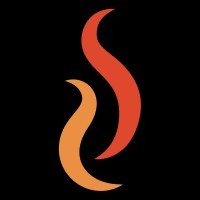 STOKE Space Technologies
Kent, WA, USA
Posted on Friday, December 16, 2022
A thriving economy in space is needed to make life on Earth more vibrant, sustainable, and equitable. Space technology will enable global access to information, solutions to climate change, answers to global food security, products that transform healthcare, clean energy production, and more. Today, rocket launch options are slow, expensive, and unreliable. Stoke is building the world's most efficient fully and rapidly reusable rocket designed to fly daily that will radically increase access to space and open up the space economy to safeguard our precious home, Earth.
Description
Reusable systems are the key to seamlessly connecting Earth and space. As a responsible engineer at an early-stage start-up, you will own all aspects of design, analysis, and test for electromechanical actuators and servo drives used for a variety of applications on a reusable launch vehicle stage. Your work will cross the interfaces between mechanical design, electrical hardware, and software. You will seek out state-of-the-art design and manufacturing techniques and tools to solve challenging problems, and you will continuously iterate and improve your designs. You must be ready to stay focused, move fast, self-direct, and learn on the fly.
Qualifications
Exceptional command of fundamentals
Proficiency in designing electromechanical actuators including selection of key components (motors, feedback sensors, gearing, bearings, etc.), tolerance stackups, material selection, and lubrication
Experience with servo and stepper drive selection and operation, including considerations for high performance operation in harsh environments (thermal interface design, EMI control, vibration tolerance, etc.)
Proficiency in the design and tuning of basic linear control systems
Familiarity with one or more common motor driver communication protocols (CANopen, EtherCAT, RS485, etc.) and developing software to communicate with a motor driver
Experience with designing and operating actuator test fixtures for loaded testing and environmental testing.
Experience with CAD tools (Siemens NX preferred)
Experience with electrical circuit design tools (Altium preferred)
Ability to lead
Ability to follow
Excellent written and verbal communication
Bachelor's degree in mechanical or electrical engineering, or similar
Compensation:
Target levels:
Level 1 Range: $77,400.00 - $116,000
Level 2 Range: $96,700.00 - $145,100
Level 3 Range: $120,900 - $181,300
Our job posts are intentionally written to attract a wide variety of experience levels, and we make decisions about the right fit on a per-candidate basis.
Your actual level and base salary will be decided based on your specific experience and skill level.
With all that said, we are trying to be intentional about changing our industry standards. Even if you don't have 100% of the qualifications, we still want you to apply. We recognize that talent comes in all shapes and sizes, and if you are excited about working here, we want to hear from you!
ITAR Requirements
To conform to U.S. Government space technology export regulations, including the International Traffic in Arms Regulations (ITAR) you must be a U.S. citizen, lawful permanent resident of the U.S., protected individual as defined by 8 U.S.C. 1324b(a)(3), or eligible to obtain the required authorizations from the U.S. Department of State. Learn more about the ITAR here.