Software Engineer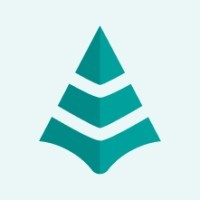 Teller Finance
Software Engineering
Miami Beach, FL, USA
Posted on Sunday, April 30, 2023
Teller is the API for bank accounts. We've raised seed investment from some of Silicon Valley's leading VCs including LightSpeed Venture Partners, Founders Fund and Max Levchin's SciFi VC. We believe we have the best banking API on the market and have a growing cohort of delighted customers that use it every day.
The Software Engineer Role


Software Engineers are expected to rapidly develop into Product Engineers responsible for everything from building the dashboards, onboarding flows, and billing through to building the API itself.
About You

You thrive in environments that afford you with high levels of responsibility and autonomy.
You hold yourself and those you work with to high standards.
You want to fulfil your potential to its fullest, grow as a developer and as a person to be the best you that you can be.
You don't look for excuses for why something can't be done, you are the person who finds the way it can be done.
If a skill that you don't possess is required to complete a task you're the kind of person who goes off and learns enough to get it done.
You behave like an owner. You take total responsibility for what you work on and think of the bigger picture like a product manager would.
You are results oriented and have a strong distaste for shaving yaks.
You are a persuasive communicator. You are both succinct and direct. You are clear about what you are doing, why, and what you expect of others.
You have strong opinions, weakly held, and the humility to change your mind according to the evidence as it presents itself.
You can demonstrate rare talent in the field of functional programming and you want to learn Elixir.
You have the existing right to work in either the UK or the USA.