Product Innovation Associate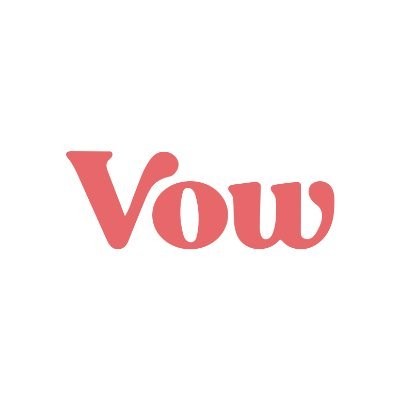 Vow
Product
Sydney, Australia
Posted on Tuesday, April 4, 2023
About us
Vow is a food company - a very different one. We're creating real meat products from animal cells instead of the animal itself.
We're bringing together cutting edge innovations in science, engineering, culinary and design to make sustainable food that's both irresistible and available to billions of people worldwide.
The role:
Vow is looking for a creative and strategic thinker to join our future products team in Sydney.
You'll use human-centred-design principles to develop a pipeline of exciting innovative food products and experiences that will eventually be released to consumers in Singapore, Australia, US and beyond, across a number of different consumer facing brands.
This role would ideally suit someone who is insatiably curious, imaginative and eager to apply their design knowledge into action; including research, ideation and prototyping of products, experiences and strategy. You'll live, breathe and represent the voice of the consumer in everything you do.
This is a role that will require comfort with leaning into ambiguity, a desire to learn extremely fast and a passion for food and technology and the power they both have to create change.
The experience you will bring:
1-2 years experience in a human-centred problem solving or product innovation context
Foundational knowledge of design processes, methods, toolkits and capabilities as applied to a diverse range of projects.
An aptitude for ethnographic research (quantitative and qualitative), divergent exploration, concept development and workshop facilitation.
Ability to turn human-centred insights into ideas and then prototypes that can be tested with rigour.
Aptitude for lateral, systems-thinking with an insatiable intellectual curiosity and the ability to learn quickly in a complex space.
A sense of autonomy and an ability to look at the critical path in a fast-moving business and prioritise accordingly.
Have a passion for food, technology, the future of humanity and design thinking to put you at the innovation intersection of food science and design.
A knack for translating insights into a cohesive story and communicating them effectively. People find you engaging in person, assured and respectful in group discussions, and clear in writing. You are deeply satisfied by elegantly reflecting complexity in concise ways that captivate and inspire.
You will:
Use knowledge of design methodologies to discover opportunity spaces for food product innovation, develop research approaches from a human-centred perspective and then deliver insights that let us iterate on product prototypes.
Gain a deep understanding of our technological possibilities and empathy for how those teams work, bringing this together with a design mindset in order to innovate in the unique context of consumer-facing deep tech.
Based on consumer research, you ideate imaginative product concepts together with the product, culinary, technology and science team to see what we can build can meet these insights.
Test our food prototypes with real people, ensuring we're inching ever closer to irresistible products. This research will be executed both remotely or in-person (must be willing to travel internationally).
Analyse qualitative and quantitative data to extract findings, and guide product prototyping.
Evangelise design-thinking in an organisation that is super hungry to embody design principles.
What success looks like after 1 year:
You have built empathy for our customers and consumers with a clear insight and understanding of needs and opportunities, acting as their 'voice' within the organisation.
You have led the development of various product concepts for the future of meat and are leading the charge on how we consistently test these with consumers.
Informed by data from your research and external sources, you can confidently inform where our future-products team should allocate technological and manufacturing resources, based on where you believe to be the strongest product market fit.
After guiding the future-products team in research to uncover a number of attractive new food markets, you have worked iteratively with our engineers, scientists and food inventors to prototype new-generation food products that we're sure once released will blow people's minds.
You have been able to help the team say 'no' to many different prototypes that aren't good enough, based on the research you have led and the data you have gathered.
Your creative energy and imagination have pushed the needle on growing Vow into the Willy Wonka Chocolate Factory of cultivated meat.
Who we are and why join:
We are building a diverse, mission-led dream team of "Vowzers." Our mission is to make food products for everyone. To do that well we need a workforce that's representative of the people we serve. We celebrate multiple approaches and points of view - so we're building a culture to match. Be yourself and come as you are.
Work on cutting-edge technology. We're bringing together cutting-edge innovations in science, engineering, and food, to recreate the world's most tantalising and unique culinary experiences. All without compromising on ethics or our planet along the way. Since our inception in 2019, we have held the title of being the first startup to cultivate meat from the cells of an undomesticated animal, and have served up our exotic meats ranging from kangaroo dumplings to alpaca sliders in tastings with world-renowned chefs.
Work with and learn from the best. Our team includes some of the world's top scientists, innovators, operators, and creatives with decades of industry experience. Despite our experiences though, we all strive to build, break, learn, and repeat. We see the impossible as temporary and strive to learn and support our company and fellow Vowzers' growth as much as possible.
We're fully funded and ready to go. We are a growing Aussie biotech start-up backed by Blackbird Ventures, Square Peg Capital, Grok Ventures, Tenacious Ventures, P7 Ventures, Toyota Ventures, and PeakBridge VC.
Vow perks and benefits:
Everyone is an owner. In addition to competitive base salaries, each and every 'Vowzer' owns equity in the company so we can all benefit from our hard work and future success.
Generous paid parental leave. We offer 8 weeks for of paid caregiver leave and an additional 8 weeks paid leave for the birth giver.
Generous relocation budget & support. Support for interstate or overseas team members and their families (including pets!)
Flexible working hours and location. We value work-life balance. While we're mostly back in the office, you're free to choose the best way for you to work.
Unlimited personal leave. At Vow we recognise that sometimes you need time off to recuperate, look after your mental health, or simply deal with an emergency. We put unlimited personal leave in place to empower you to truly bring your best self to work every single day and you are always paid for days taken off as personal leave.
Heaps of tasty samples from our culinary centre. Our fantastic "food inventors" on the Vow team are always cooking up new product prototypes, and all Vowzers are given the opportunity to taste, give feedback, and learn from their culinary prowess.
An awesome converted warehouse "campus" in Alexandria. Complete with a glass-walled lab, manufacturing line, free snacks, a culinary centre, and professional-grade coffee machine in our cafe, as well as a DIY workshop for all hands-on projects.
Human and dog friendly office! An inclusive community and culture, in a welcoming office, complete with friendly "Vowzer" dogs!
A variety of social clubs. We encourage all our Vowzers to build the culture with us and share what you love by creating social clubs across the business. From book clubs to hiking groups, we're always looking for ways to learn and engage with our team.
You don't have to have every listed requirement and skill to be a great fit - you may even teach us something about what we should be looking for! If you are passionate about this opportunity and think you have the skills to succeed, please apply! If not, but you know someone who might be interested, please share this post.