Production Director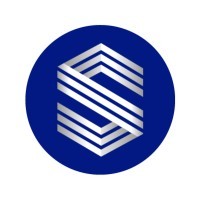 Syzygy Plasmonics
Houston, TX, USA
Posted on Monday, September 25, 2023
Syzygy Plasmonics Inc. (Houston, Texas) is a deep-decarbonization company. It builds reactors that use light instead of heat to electrify chemical manufacturing and power a cleaner, safer world. Utilizing technology licensed from Rice University and advanced engineering, Syzygy is commercializing a universal light-driven reactor platform. When powered with renewable electricity, this tunable technology reduces both cost and emissions from many different chemical reactions.
Job Summary: Syzygy Plasmonics Inc. is hiring a Production Director to join our team. The Production Director provides leadership and strategic direction related to the operations of Syzygy Plasmonics's plants.
Primary Responsibilities:
Oversee plant operations, production engineering and facilities and monitoring plant activities

Provide necessary program direction (tracking and reporting tools) for planning, organizing, developing, and integrating projects across multiple functional areas.

Hands-on lead in troubleshooting efforts related to processing and process equipment problems.

Writes and/or reviews SOPs, and other technical documents.

Reporting of operations metrics and critical project updates to senior leadership

Implements necessary plant improvements as dictated by business needs.

Produce key operations deliverables including commissioning, start-up, steady-state operations, and operator training.

Collaborates with the HSE group on environmental, health and safety-related aspects of all operations.

Participate in multidisciplinary alignment meetings, safety, and quality risk assessments.

Operational management and planning to execute pilot plant trials and testing in a timely and efficient manner.

Lead all aspects of maintenance and improvement of pilot plant equipment.

Lead the development of the long-term capital investment strategy for pilot plant capabilities.

Lead and coach team to deliver on performance objectives, define personal and professional develop plans / career development.
Required Qualifications and Experience:
Bachelors' Degree in Engineering, Technology, or related field

Experience in managing people in a plant operations function

Minimum of 10 years' experience in plant operations and/or supply chain, site safety, health, quality in a manufacturing environment

Basic knowledge in Quality, Occupational, Safety, Health and Environment requirements

Ability to lead, coach and develop people.

Strong team player, excellent communication/relational and stakeholder management skills

Able to lead/manage/complete projects with minimal supervision. Creative, innovative and flexible with a sense of urgency and passion

Prior experience with Continuous Improvement tools and systems (LEAN/Six Sigma/ Kaizen and value stream mapping.)
Benefits:
Competitive Salary

Comprehensive Benefits (medical, dental, vision, life, and disability coverage)

Career growth opportunities

Friendly work environment

Paid vacation/holidays
Syzygy Plasmonics Inc. is an equal opportunity employer.