Assembly and Maintenance Electrician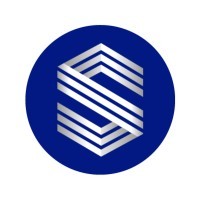 Syzygy Plasmonics
Houston, TX, USA
Posted on Thursday, September 28, 2023
Syzygy Plasmonics Inc. (Houston, Texas) is a deep-decarbonization company. It builds reactors that use light instead of heat to electrify chemical manufacturing and power a cleaner, safer world. Utilizing technology licensed from Rice University and advanced engineering, Syzygy is commercializing a universal light-driven reactor platform. When powered with renewable electricity, this tunable technology reduces both cost and emissions from many different chemical reactions.
Job Summary: Syzygy is hiring a Assembly and Maintenance Electrician to immediately join our team. The Assembly and Maintenance Electrician will be involved in supporting a team of technicians and engineers with electrical design, assembly, and maintenance of Syzygy's in house technology.
Job Responsibilities:
Install/repair electrical systems and electronics given descriptions, manuals, and operating conditions

Able to safely diagnose and troubleshoot electrical issues given diagrams, blueprints, and proper tools

Collaborate with Engineers to help design electrical systems and circuits including selection of wiring, equipment, components, and fixtures, run wire, cable tray and run EMT and rigid conduit.

Assist in receiving, storage and documentation of incoming items in the workshop
Minimum requirements:
Education: High School Diploma or GED required

Experience: 1-2 years' experience working on Industrial Electrical Systems and Components; 1-2 years' experience working on or around hazardous gases and chemicals

Skills: Proficiency with MS Word, Excel, PowerPoint; good verbal and written communication skills; high attention to detail
Benefits:
Competitive Salary

Comprehensive Benefits (medical, dental, vision, life, and disability coverage)

Career growth opportunities

Friendly work environment

Paid vacation/holidays
Syzygy Plasmonics Inc. is an equal opportunity employer.